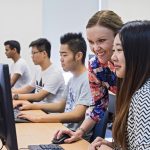 Studying a university pathway program in Australia is more than just a ticket to university. From day one at the University of Adelaide College – at our Adelaide Campus and Melbourne Campus – we want you to thrive.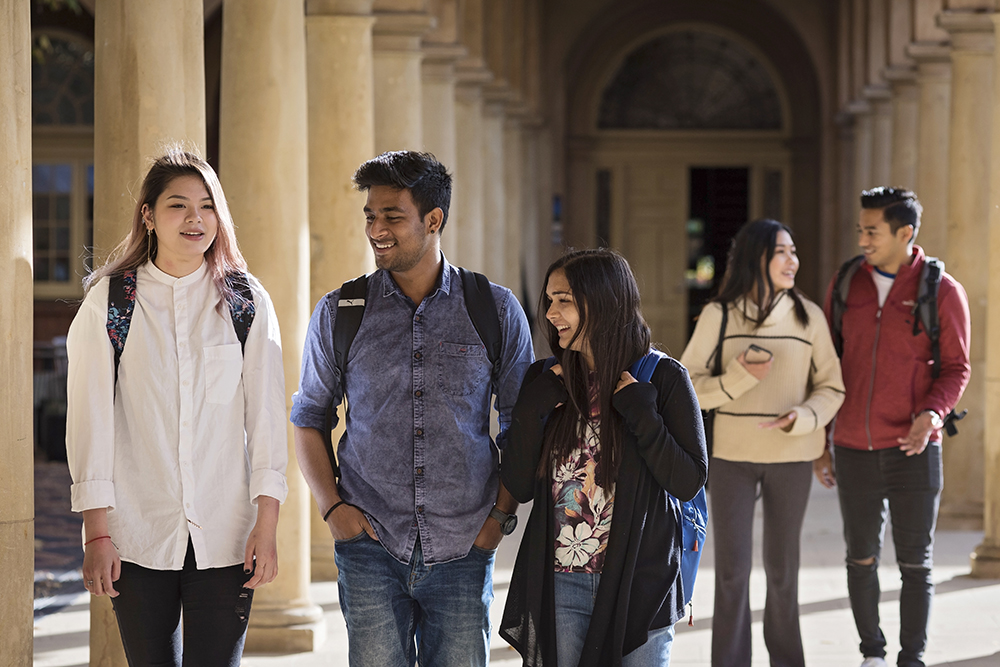 A pathway program is designed to give your grades a boost and bridge the gap between your grades in your home country and those in Australia. But it'll also give you so much more.
The course structure, learning environment and support services at the College are all focused on making sure you have the best chance of success as you work towards studying, and graduating from, your dream degree.
Here are just 4 key benefits of choosing to study a university pathway program in Australia:
1. Qualify for your degree at university in a year (or less!)
Have you been dreaming of studying engineering, medicine, business, science, or another discipline, at a world-class university but don't quite meet the entry requirements? This is where a pathway program comes in, giving you an alternative option to direct entry.
Successfully completing a Foundation Studies Program at the University of Adelaide College guarantees you a place at the University of Adelaide, where you will transition into the first year of your chosen bachelor's degree. Similarly, graduating from our Degree Transfer Program will guarantee you entry into the second year of your undergraduate degree of choice.
Our standard version of these programs can be completed in a year, whereas the accelerated version will take you as little as nine months to complete.
There are options for postgraduate study too! Our Pre-Master's Program is specially designed to offer a postgraduate bridging course to a master's degree at the University. It can be completed across two semesters or trimesters, which will take you only three months when doing an extended or bridging program, or eight months for the standard program.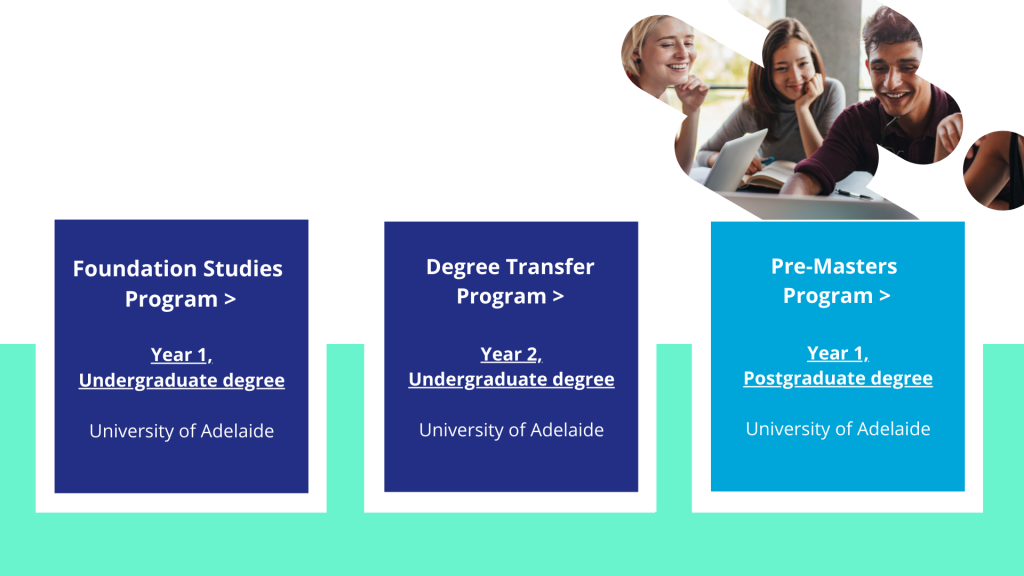 2. Study a mix of subject-specific knowledge and soft skills (with academic support!)
You can be confident that each subject of your pathway program has been developed in partnership with the University of Adelaide (and to align with the University's curriculum) to better prepare you for the transition to university.
Depending on your bachelor's or master's degree destination you'll study subjects to ensure you have the technical knowledge necessary to begin university level study in your field of interest.
If you ever feel you need extra support, the Tutor Assistance Program (TAP) at the College provides subject-specific tutoring for Foundation Studies Program students via one-on-one sessions with your subject teacher. Students studying the Degree Transfer and Pre-Master's Programs can also access the University's Maths Leaning Centre (MLC) for help with mathematical skills.
However, you'll also study subjects that will focus on critical personal development skills. These subjects are a unique chance to gain the soft skills you need – such a communication, critical thinking, and academic writing – to excel in your studies, as well as in your future career.
For example, Critical Thinking is a compulsory subject which is all about developing your independent analytical thinking and reasoning skills. Equipped with these skills you'll be able to clearly communicate arguments and identify their strengths and weaknesses – essential to achieving those High Distinctions in your assignments.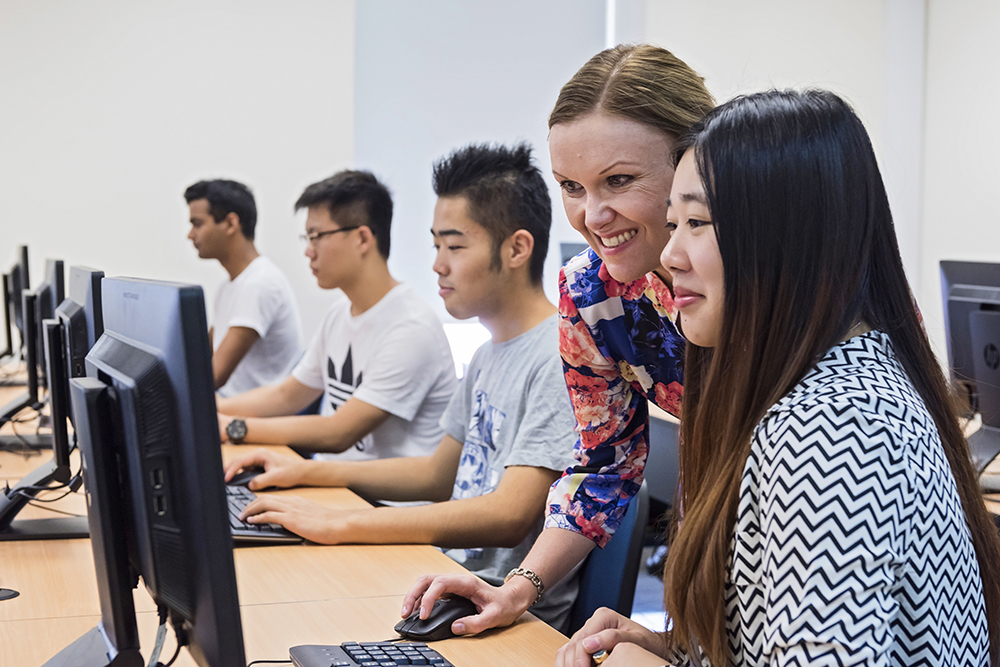 3. Plenty of opportunity to practise your English
One of the key hurdles that international students face is studying at university in English, which is often their second language.
It's a big challenge but a university pathway program can be a great way to accelerate your language skills in many ways:
You'll study academic subjects which involve written assessments and taking part in class discussions – this will naturally see your English skills improve in leaps and bounds.
English for Academic Purposes or Academic English is a compulsory subject you'll take in any pathway program which will help you to understand and produce different text-types, participate in academic arguments, and express yourself clearly and accurately.
Throughout your time at the University of Adelaide College, you'll be able to access one-on-one assistance in academic areas such as referencing, essay and report writing, presentation and academic language skills.
From the moment you start studying with us, you'll also have access to writing support services at the university such as the Writing Centre where you can further develop your skills with help from an experienced team of Learning Advisors.
4. Better adjust to university life
A pathway program isn't just about the academic side of things. It's also the first step into a whole new phase in your life where you'll be faced with an education system that may be completely different to what you're used to.
Studying a university pathway program is a great way to ease yourself into what can feel like a bit of a culture shock. At the College, we want to make sure you feel welcomed and supported as you navigate all these new experiences in Australia – both inside and outside of the classroom.
Our world-class teachers, small class sizes and supportive approach guarantee you'll receive lots of one-on-one attention in class and the highest quality learning.
You can meet with our Student Service team at any time to discuss any challenges or concerns that you might have. You'll also be able to make the most of a full calendar of activities and social events that will help you make new friends and enjoy student life.