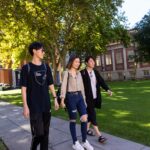 As international students begin returning to Australia, it's important that the right support is in place to give every student the best chance of succeeding in their studies and making the most of their trip abroad!
The first couple of months can be a little challenging as a new international student. You've moved away from your family and friends at home and suddenly find yourself in a new country, having to adapt to a new language and culture.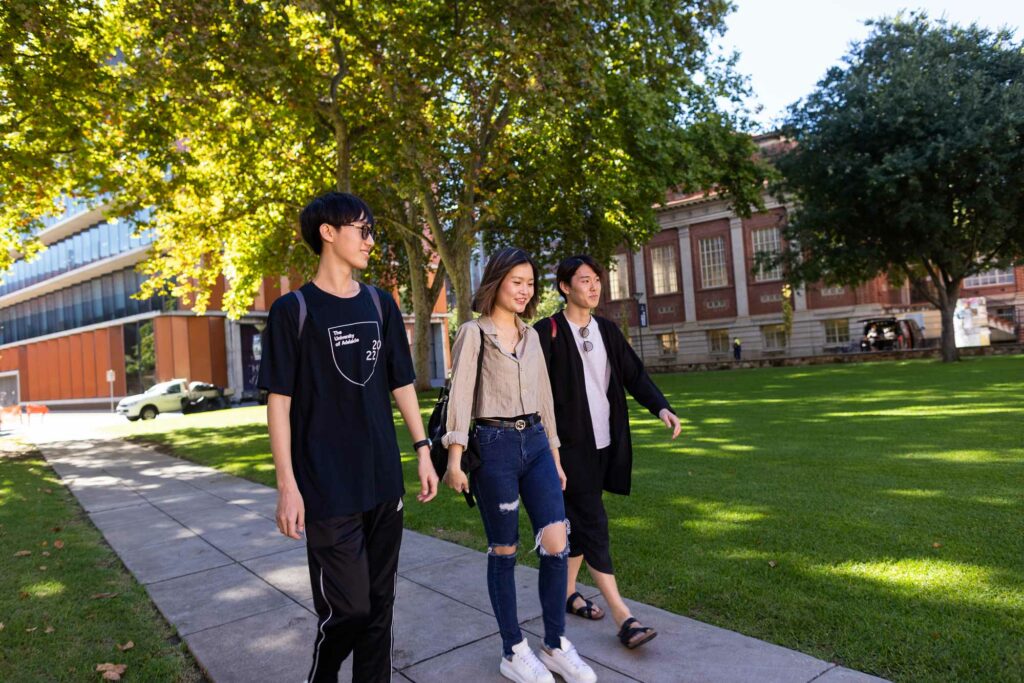 The first step is to start building a new support system as quickly as you can. At the University of Adelaide College, we're very proud that our Student Advisory Service received a 100% satisfaction rating from students who responded to the International Student Barometer survey in 2021.
We want our students to feel that they're not only supported in their studies but in all aspects of life – including finding the right place to live, making friends, being part of social activities and mastering English as soon as possible.
Here are 6 support services for international students in Australia:
1. Student Services team
A student services team includes dedicated professionals that can help with all types of questions and enquiries you might have – and as a new international student, it's normal to have many!
The dedicated team of service professionals at the College are your first stop for any matter at all, from practical aspects such as finding accommodation and confirming your study schedule, to tips on social activities and events that you can be involved in.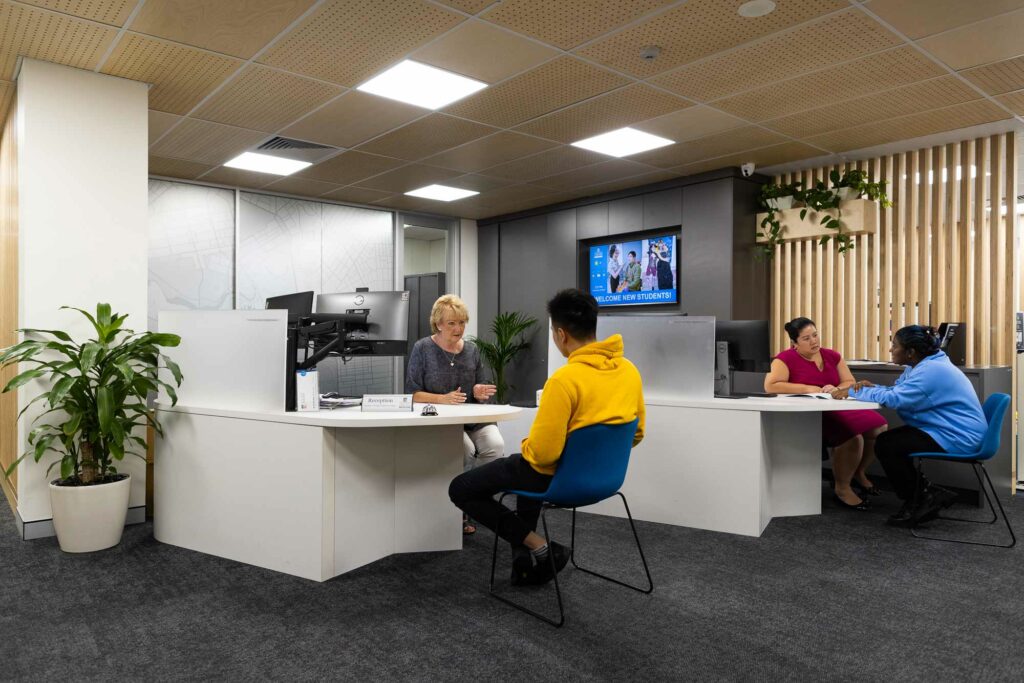 Our team at the College includes:
Student Services Manager – responsible for overseeing the team to ensure you have the best experience possible.
Student Success Coordinators – on hand to support you every step of the way from Orientation to transitioning to the University. They can assist with enrolment, settling into life in Australia and any academic issues, and run various social events and activities throughout the year.
Student Success Advisors – responsible for the welfare of students under the age of 18, including holding regular one-on-one meetings with students and providing academic support.
Accommodation Manager – can help you to find your new home away from home. See point 4 for more info.
2. Orientation
The first week of your College program will be your Orientation. This marks the start of your student journey, and you'll get help setting up as a College student. There will be some valuable information sessions during the week that you are required to attend, but just as important, it will be a chance for you to meet your new teachers and peers.
Some of the activities that will take place during Orientation include:
Finalising your enrolment
Social events to meet other students and make friends
Orientation to the University of Adelaide campus including a guided tour
Receiving your University of Adelaide Student Card
3. Academic and English assistance
As you start studying within a new education system and in a new language, it's only natural that you may face some challenges.
Throughout your time at the College and at the University you will be able to access one-on-one assistance in academic areas such as referencing, essay and report writing, presentation and academic language skills.
Foundation Studies Program students can access the Tutor Assistance Program, which provides subject-specific support. In Adelaide, Degree Transfer and Pre-Master's Program students can drop into the University's Maths Learning Centre and Writing Centre for one-on-one assistance. In Melbourne, you can visit our Resource Centre for additional help.
4. Help finding the perfect accommodation
To make sure you find the perfect place to live, the College has a dedicated Accommodation Manager who will help you find accommodation that best suits your personal needs.
They'll be able to take you through the different options to determine if homestay, student housing, or private accommodation will be the best fit for you. They can then help you to search for and secure a place that you'll be able to call home, as well as answer any questions you might have about your move, rental payments, etc.
The accommodation manager can also assist students who want to relocate to new accommodation down the track.
5. Sonder
As you learn to navigate a new city and different situations, it's important you feel safe both physically and mentally. Sonder is a free service for students at the College and connects members to an on-demand rapid response centre.
It provides 24/7 virtual and in-person support for times someone feels unsafe or unsure about a situation and can have help by your side in under 20 minutes. This includes features like 'Track your Journey' that will monitor your safety along a given route and 'Check on me' that will trigger contact at regular intervals if you're in an unfamiliar setting.
6. Personal counselling
The College Student Services team work hard to ensure the happiness and well-being of all students during their time at the College. A Student Services Coordinator also closely supervises students under 18 years old with regular meetings and reports back to parents.
If you're facing any challenges, you can meet with your Student Services Coordinator at any time. Depending on your situation, they can refer you to a counsellor if you require any mental health support.
Always remember – there are also crisis helplines available 24/7, including:
Lifeline  – 13 11 14
Lifeline – text 0477 13 11 14 – 6pm to midnight (AEDT), 7 nights a week
Beyond Blue  – 1300 22 4636
We're here to help make sure you have the best possible study experience! Find out more about our Student Services and how we can support you during your time with us.