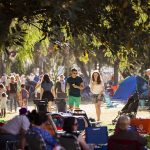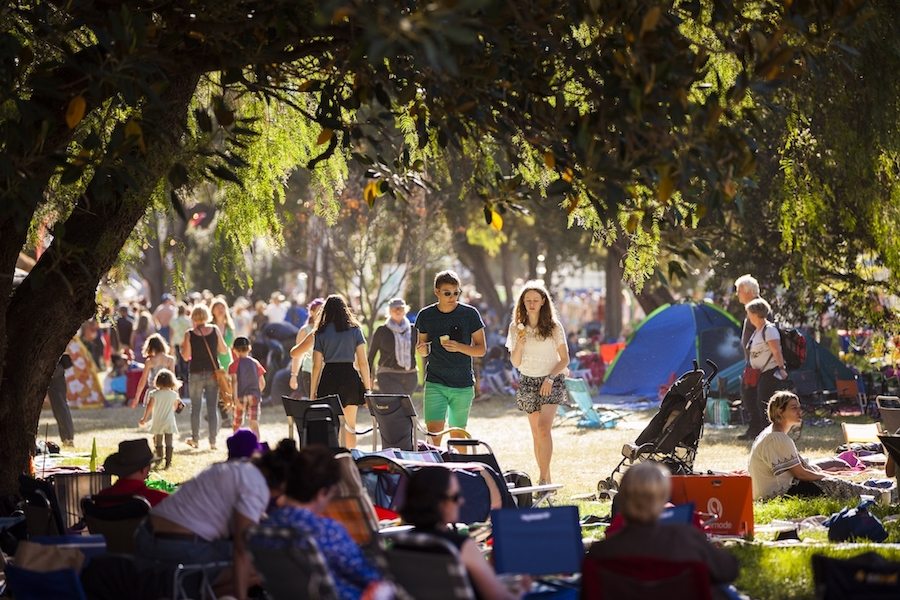 Adelaide's local music scene has been growing steadily over the last few decades. In fact, the Lonely Planet guide recently named Adelaide as Australia's most Live Music City. Due to council support and changes in local regulation, many more small venues have been opening in recent years, prompting a live music revival. Famous names like SIA, the Hilltop Hoods, AC/DC and Cold Chisel all originated in this southern town.
Plus, with the establishment of international festivals such as Womadelaide, this unlikely city on the southern edge of the world has become a serious destination for internationally touring artists.
For all of these reasons, Adelaide receives noteworthy recognition internationally as Australia's new music hub. In 2015, UNESCO formally recognised Adelaide as one of 19 International Music Cities.
According to Lisa Bishop of Music South Australia, this is a well-deserved recognition of the vibrant live music scene going on currently. Music South Australia estimates that every month in Adelaide there are 950 live concerts across 150 different venues. That's a lot of gigs!
With so many different options, what are Adelaide's hottest gigs to mark on your calendar for 2018?
Womadelaide
The line up for this coming Womadelaide is, as per usual, phenomenal. Womadelaide is arguably Australia's best music festival. The diversity of sounds and cultures is a reason to go alone, but the quality of the music and the relaxed and friendly atmosphere are two more excellent reasons. With this year featuring incredible acts like Thundercat (USA), Jojo Abot (Ghana), Tinariwen (Mali) and Gogol Bordello (USA), just to name a few- it's 2018's can't-miss festival.
Garden of Unearthly Delights
Only open during summer, the Garden of Unearthly Delights is a carnival of arts, music and sultry evenings outdoors. Where else can you see the fabulous Teskey Brothers before catching a Game of Thrones Musical Satire, with a quick break to jump on a carousel for a few quick spins?
Adelaide Guitar Festival
Described by Rolling Stone Magazine as a 'genuinely international event', this four-day festival brings rock, jazz, folk, classical, experimental, blues and roots music to more than 300 venues across the city. It's more than just a music festival – with workshops from everything related to the making and playing of guitars. It's a celebration of everything related to music's most celebrated instrument.
For the rest of the year, check out some of Adelaide's iconic venues including the Grace Emily, Fowlers Live,  Jive, Casablabla, the Ed Castle, Jack Ruby and The Jade Monkey. The University of Adelaide's UniBar also features regular gigs by local and international acts, so be sure to take a look. Plus, take a peek at Music SA's gig guide to find out what's happening on a daily basis.