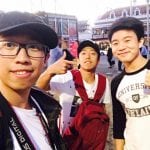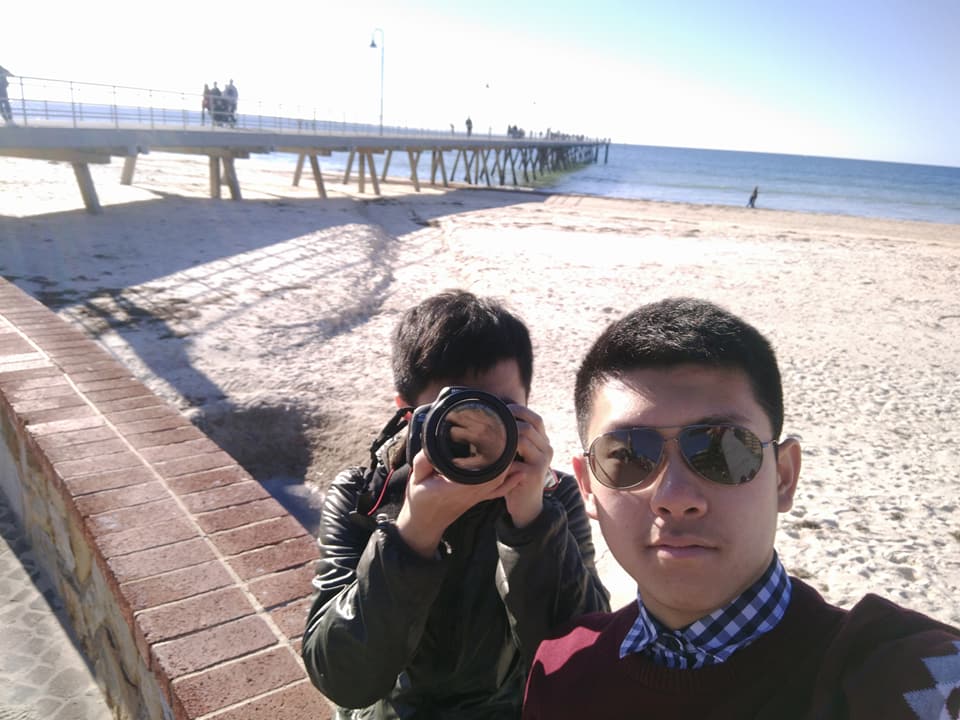 When your parents and teachers tell you all the good reasons to get an education, they often focus on benefits such as financial security. Of course, creating a career is important. But, there's another side to this journey that's just as fundamental for your happiness; making friends. Seeing your friends in class gives you something to look forward to each day. You'll help each other study for exams, listen to each other's problems and go out celebrating together when you finally graduate. For many students at the University of Adelaide College, the friendships they make will last a lifetime. Here are some of their stories. 
Derek
My name is Derek. I'm a Foundation Studies student, preparing to study Civil Engineering at Adelaide University next year. I come from Guangzhou, China. I was born in a regular middle-class Chinese family. My father is a civil engineer, which has inspired me to become one. My mother is an accountant and both have taken very good care of me for twenty years.
I didn't want to live in a crowded city, so I chose Adelaide instead of Sydney or Melbourne. Flying to Adelaide alone and starting a new life in a totally different country was a really huge challenge for me at first but now everything is much better. Adjusting to listening to Australian English takes time and sometimes I missed my family and friends in China a lot.
At The College, I have a number of great friends who I get along well with. They are from different countries including China, Malaysia, Singapore and Vietnam. Many of them are my classmates and others I met in the common room, the Social Club or through mutual friends. Even though we're from different countries with distinct cultures, we understand and respect each other. In class, whenever someone has difficulty studying, everyone is kind and offers to help.
We have lunch together in the common room and talk about our own hometowns. It is really nice to get to know about different cultures. We often talk about what's happening in Adelaide. When there is an event held by the Social Club at the College, my friends and I will help to organise things. We work, we laugh and we all enjoy ourselves during every event. With my Chinese friends, we usually go to Chinatown to have Chinese food to relieve our homesickness.
My Australian friend Alex, a student who was born and grew up in Australia, often takes me to cafés to experience what Aussies do in the afternoon.  On the weekend, I often go out with my friend Hardy to relax. We go to Glenelg beach to take photos and have dinner. In April, we went on a trip to Hahndorf to have a taste of Germany. This weekend we'll go to Mount Lofty. We really have a great time together visiting new places around Adelaide.
I will definitely stay friends with these people beyond the College. The times with friends are the most precious memories for me in Adelaide. Even though I will also make new friends, I won't forget my old friends. That's friendship.
Hardy
My name is Jiaqi Hu, my preferred English name is Hardy, I am 18 years old and come from Dalian, China. I'm currently studying Foundation Studies and I plan to study civil engineering and architecture next year at the University of Adelaide. My family has three members so it's not a very big family, but it's a close family.
I have been in Adelaide for more than six months and feel it is an amazing place, but there have been challenges. As an international student, I found it hard at first to enjoy what local people do, because we speak different languages and have grown up with different backgrounds. But, after half a year, I have learned how to enjoy life in Adelaide. When I feel alone, my best friends from the College always support me.
My best friends at The College are the people in my class and some friends I met during Orientation week. They come from different places in the world. Normally, we hang out with each other on weekends or get lunch together after class. I enjoy each time we hang out because as an international student, all my relatives are back home. My friends always give me a hand when I feel upset or I'm in trouble. Sometimes we study together and share our ideas, which plays an important role in our study process.
This is the first group of people who gave me friendship when I had just landed in this unfamiliar city. We will definitely stay friends after graduating from the College and begin studies at the University of Adelaide.