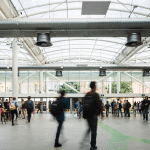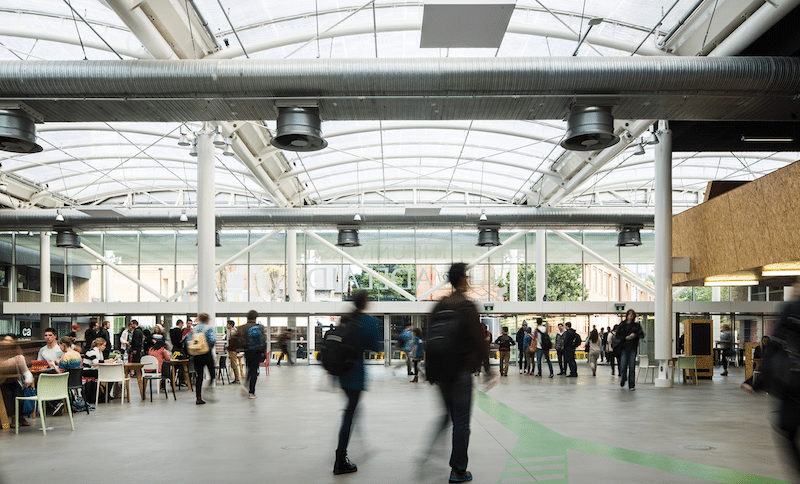 Ask any graduate of any course about the most important experiences of their education and you can be sure they'll talk about the friends they made. The community you develop during your education sticks with you for life. Not only does it become your support, but it also becomes your professional network. Careers, friendships, marriages – the whole spectrum of life's most important journeys begin with these connections.
A lot of universities don't consider the importance of community during the campus design phase. That's a serious oversight, considering the latest research into design and architecture shows us the importance of flexible communal spaces in fostering social interaction on campus.
The University of Adelaide has a range of communal spaces where you can interact, from various cafes and restaurants to the Barr Smith Library. More recently, the University decided to embark on an ambitious and innovative construction project using a design-theory approach to create spaces where students can interact while studying. The result? Hub Central!
Hub Central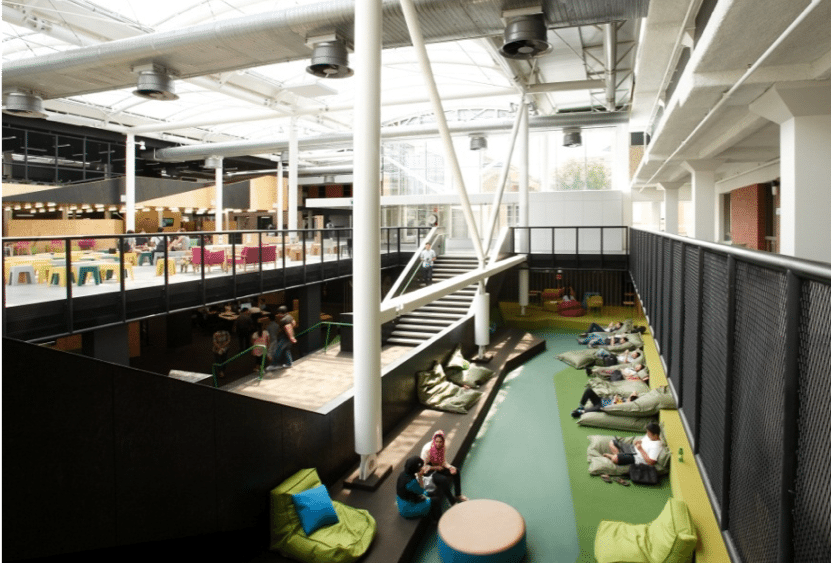 Beginning in 2009, the co-creative design process involved more than 9,000 student hours of consultation and over 3,000 hours of staff involvement and discussion.
Two major points that emerged from student input were that students want a central location for services so they don't have to wander all over campus, and; they wanted a flexible, immersive environment where they can study alone or in groups.
Officially opening in 2011, the Hub features study areas with couches and Wi-Fi, over 200 new computers, 11 project booths, a library with learning resources, food outlets, training rooms and best of all….. the Edible Garden! Yes, you read correctly. Hub Central's Edible Garden is a garden where you can grow and harvest fresh herbs, fruit, and vegetables.
Contact Hub Central here for information on what's available or book a project room for your next assignment.
If you've been wandering around campus wondering if there's anywhere you can hang out just with other students from the College, here's your answer. The Student Common Room is waiting for you, and you can find it here.
Students from the College have exclusive access to this relaxed space with couches, foosball tables, a plasma TV, a vending machine and even a piano. It's a place to relax, have a chat and organise meet-ups with other students.
There's a whole world of friends you just haven't met yet. Go get that community feeling!
Edible Garden