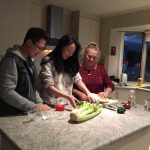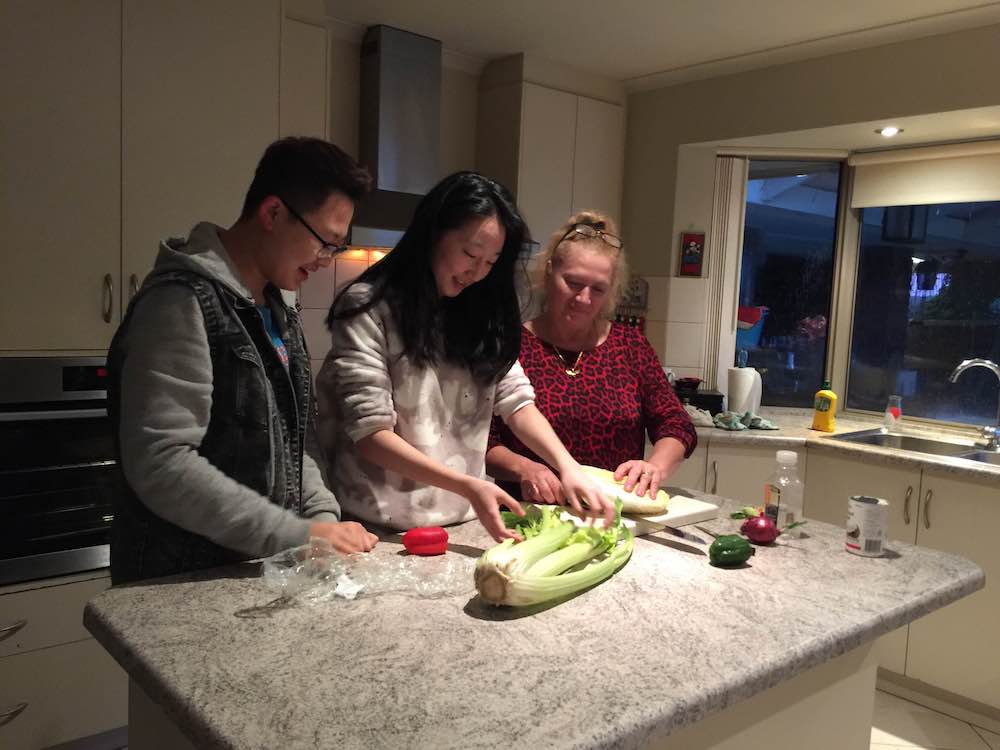 Moving to a new country can be a little scary, especially when you're not an expert at the language. Sometimes it's nice to have a little help and support.
For some students at the University of Adelaide College, staying with an Australian host family offers the chance to get a real cultural experience. Plus, you and your parents have the added comfort of knowing you've got some 'Aussie parents' looking after you.
Xiaojing Wang and Zhuojian Tan both came to Adelaide to study at our College from China. Xiaojing completed a Foundation Studies Program in Commerce, while Zhuojian studied a Degree Transfer Program in Computer Science. They both stayed with different families and had different experiences, but they both loved their homestays.
"I lived with my homestay mother for a year. I really wanted to live in the city, so I was delighted when I found out I'd be just 20 minutes away. My homestay mother was Helen and she is a local from Adelaide. I shared the home with Helen's daughter, another student and the family dog."- Zhuojian Tan
"My homestay experience was very nice. I was living with a couple. The man is Australian and the wife is from Italy. To my surprise, I was delighted by the fact that the wife used to own a Chinese restaurant and she could speak Mandarin, making me feel right at home. Her Chinese dishes were just as fantastic, if not better, than her Italian ones!
We did not have that much contact before I arrived in Adelaide, but their care was instantly warm and affectionate, and it remained that way the entire time. The homestay environment was just the way I like it back in China- quiet and peaceful." – Xiaojing Wang
Even with all the support in the world, adjusting to a new country and a new language can be difficult. But, living with native English speakers can help you overcome this difficulty even more quickly.
"The only real barrier I encountered at the start was with communication. I often relied upon looking up words in the dictionary if I needed assistance. My homestay family were always extremely patient and understood I often needed extra time to respond in normal conversation. Looking back, this was definitely the best method for me to improve my English." – Xiaojing Wang
For these two hard working students from China, their homestay families were more than just stay-at-home parents. They would take the students out for excursions, show them around town, and host parties to help the students get to know each other better.
"My homestay family would take me out and about at least once a month and would take me to different places including parks, the beach and shopping centres." –  Xiaojing Wang
"To celebrate my 19th Birthday, my homestay mother took me to Henley Beach for a picnic. When we arrived home, there was a surprise birthday cake waiting for me. I will definitely miss all her cooking when I move out." – Zhuojian Tan
Are you considering a homestay as part of your overseas study experience? See what advice Xiaojing and Zhuojian have to offer.
"Make sure you respect the people you're living with and try to practice your English as much as possible." – Zhuojian Tan
"I would say to future homestay students – cherish the time you have with your homestay family and interact as much as possible. They will absolutely love it as well. At the University of Adelaide College, I received the highest score for my final presentation at the end of semester. I think the communication at home was the reason why my marks continuously improved. Use this to your advantage!" – Xiaojing Wang
For more information about our homestays, contact the University of Adelaide Accommodation Manager at Student Services, Debbie Armstrong, by emailing: collegeaccommodation@adelaide.edu.au.