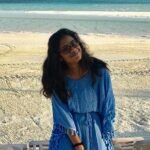 Some dreams start young. This was the case for Asha Lenin who fell in love with biology and science as a child and then travelled halfway across the world to gain her degree and make a start in her career. Today, she's followed her passion back to her home country, The Gambia, and is working at the GREAT Institute, a marine science research and education organisation.
Please tell us a little bit about yourself.
I am Indian by ethnicity, but I grew up in The Gambia, a small country on the coast of West Africa. I did my International General Certificate of Secondary Education (IGCSE) there and then started my Foundation Studies Program at the University of Adelaide College when I was 16 years old.
I then went on to study a Bachelor of Science (Wildlife Conservation Biology) at the University of Adelaide. My hobbies include hiking, reading, and playing guitar.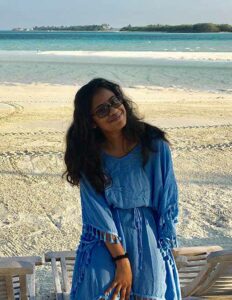 What made you want to study science?
I always had a fascination with the biological sciences. My mum was a biology teacher, so growing up I often read her textbooks out of curiosity. I also had a large interest in animal science and habitat restoration as a kid, which only amplified when my parents took me on a trip to Kenya as a nine-year-old. For me it sparked a real career interest in wildlife and conservation, and I started to take part in lots of volunteering and internship opportunities to help further my experience with animals and conservation efforts.
Why did you study abroad?
Growing up in West Africa meant that there weren't many options for me to pursue tertiary education, especially since I knew from the beginning that I wanted to study environmental sciences. There is only one university in The Gambia and there was no environmental science course when I finished high school, so my best option to pursue my passion was to study abroad.
How did the Foundation Studies Program help in your journey to the University?
The Foundation Studies Program really helped me to transition between the methods of teaching in high school and the independent study that we do at university. It was also a great introduction to Australian culture and university life in general, as I had travelled across the world to a foreign city where I didn't know anyone. The teachers and students at the College were extremely helpful during that period in my life!
What was your experience like studying at the College?
I had a great experience at the College! All the teachers were so helpful and always had time to spare if you needed it, even if they weren't directly teaching you! I also enjoyed the camaraderie of the College students, as we all bonded over how new everything was for all of us. I never felt like I had to do anything alone, and that was really helpful, especially when I first moved to Adelaide.
I was a part of the College Social Club in 2018 which was an exciting experience. I was invited to be part of one of the photoshoots for the College 2019 prospectus and helping to organise events as part of the Club was super fun.
From 2018-2020, I was also a student buddy for the College. It was very rewarding to interact with the new students and help them figure out their journey in Adelaide. It felt nice to give back, just like everyone at the College had helped me!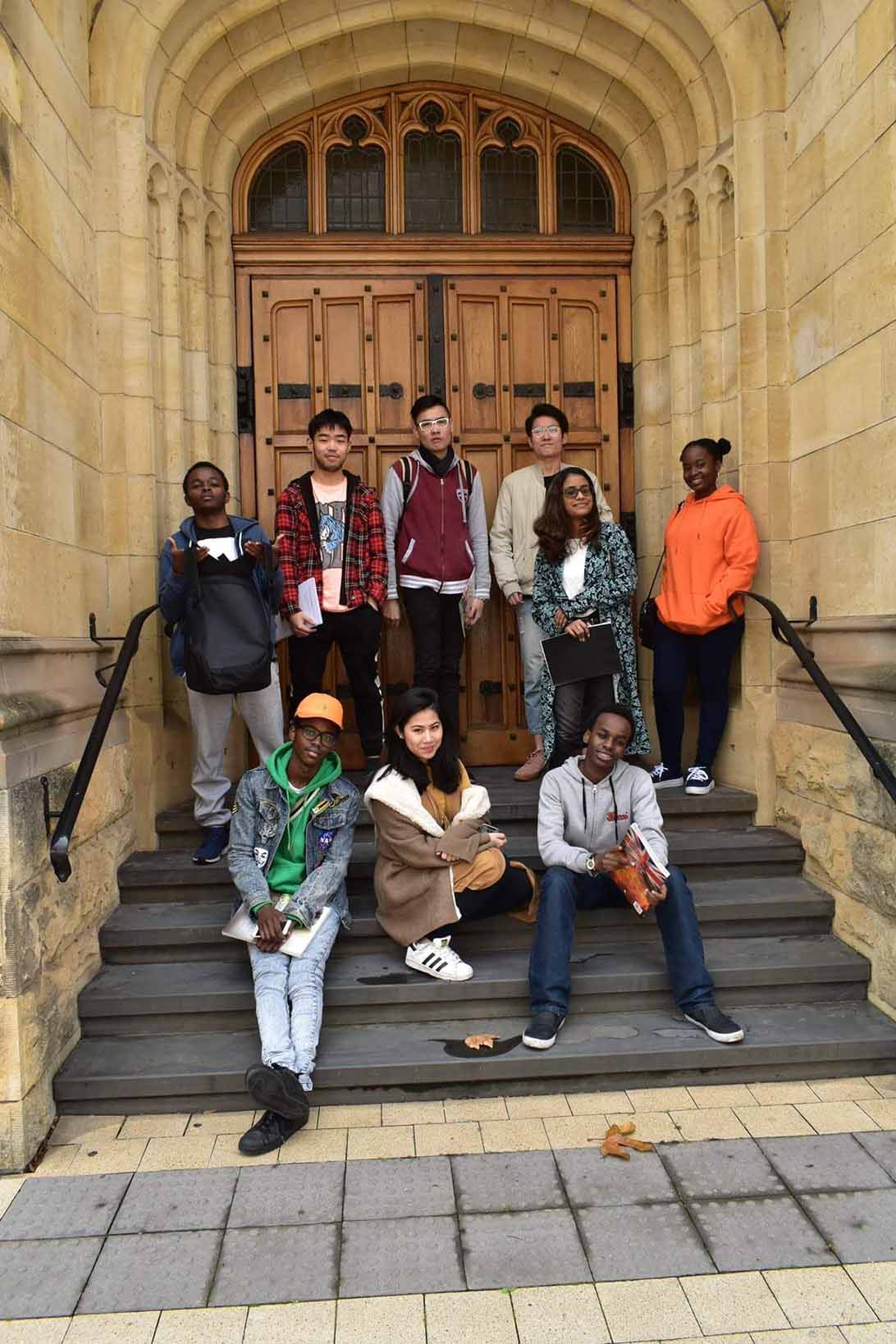 What was the most useful part of your bachelor's degree?
I absolutely loved all the practical components of my degree, as it gave me such a well-rounded education. From being in the labs to working in the field, my course structure had a great balance of both theory and practice, and I believe this is one of the most important things when learning.
I was also very lucky to have an internship during my last year at the University. It gave me great insight into how the workforce differs from university, and how to apply what I learned in my subjects to real life problems.
What have been some of your main challenges and successes?
During the COVID-19 lockdown, we had to stop having in-person practicals which really impacted my learning as everything was in theory, and the balance was thrown off. It was also tough since everyone was worried and my family was so far away at the time. It was quite hard to even meet my friends in person!
Despite that, I think the fact that I still finished my degree on time is my biggest achievement! My internship was also a large success, and the University's efforts in bringing back the balance of in-person practicals was very helpful in getting us all motivated and excited again.
What would be your advice to international students interested in studying abroad?
The main thing is to keep going no matter what. A lot of students lose their excitement and motivation once they realise how tough it is to be away from their families, friends and the lives they've lived in their respective countries. University itself can be quite tough on its own, as it isn't like high school at all.
However, you need to keep going and try to find inspiration in your hobbies and in your course as well! For me personally, I was able to stay motivated through my hobbies and my friends. They were very supportive and acted as a second family for me when I couldn't travel to see my parents. It's important to have a healthy outlet in life, and sometimes you have to try and fail before you find out what works for you. Just remember to persevere!
What does your current job involve at the GREAT Institute in The Gambia?
At the GREAT Institute we do environmental monitoring all over the country to examine trends on the effects of climate change (more specifically in relation to aquatic areas like sea level rise and saltwater intrusion). We also run educational programs for students to help raise awareness of marine science and the problems that the marine environment faces today.
My main role is to improve our social media presence as well as public outreach, and aid in developing the educational programs. I also assist in data collection and analysis for our ongoing environmental monitoring programs.
Where do you think your future in science lies?
My long-term goals would involve pursuing a career in environmental management with a focus on either waste management, coastal management or carbon management. Hopefully it works out!
With 75% of the world's fastest-growing careers requiring a background in Science, Technology, Engineering and Mathematics (STEM), find out more about how our Foundation Studies Program can help you get into your dream science degree at the University of Adelaide – a member of the Group of Eight and consistently ranked in the top 1% of universities worldwide.