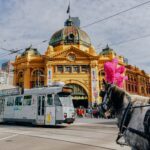 Melbourne is a modern multicultural city, complete with world-renowned food, fashion, unique architecture and entertainment. It's a city with a high standard of living with plenty of job opportunities. Although living costs have risen in Melbourne, the city has plenty of free and low-cost activities for you to enjoy
Here are the best free things to see and do in Melbourne. 
1. Take a tour of the city on a tram 
Melbourne has a free tram zone in the middle of the city so you can get to the main tourist attractions, dining and shopping districts for free. The city also has an enormous public transport system of trains and buses and students can travel on a concession rate with myki.      
2. Take a self-guided walking tour 
Melbourne is a walkable city with many interesting things to see whichever way you turn. Take in the sights with a self-guided walking tour. It's free and a chance for you to get fresh air and exercise.  Check out these helpful sites: 
If you prefer to have a guide with you, several companies offer free walking tours of Melbourne where someone will teach you the city's history, architecture and culture.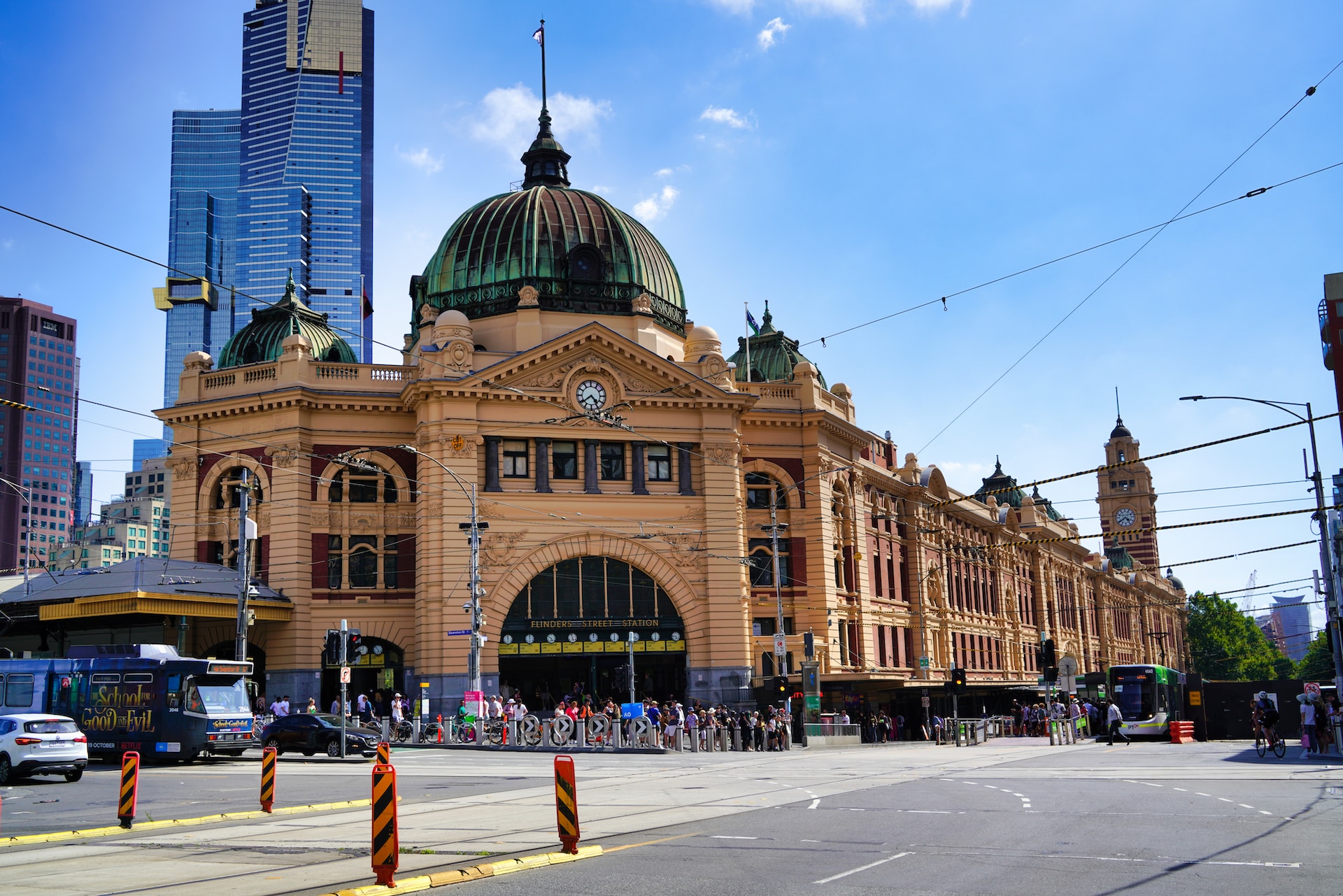 3. Go to the beach 
Melbourne has many beaches with each offering something unique to explore.   
St Kilda Beach is one of the most popular beaches in Melbourne. The water is safe for swimming, and you will find people enjoying water sports and games on the sand such as cricket and volleyball. There's a wide boardwalk where you can walk and watch the sunset. There are cafes and restaurants on Acland Street as well as the iconic Luna Park.  
The St Kilda Breakwater is home to a colony of Little Penguins. The best time to view them is before dusk during the months of October to April.  
It is at Brighton Beach that you will find the 82 bathing boxes that line the foreshore. It is safe to swim and fish here. The beach is a short walk from Church Street with cafes, restaurants and shops.   
Williamstown Beach is popular among swimmers and fishermen, with views across Port Philip Bay. It is a clean and wide sandy beach patrolled by lifeguards.  
Check out other beautiful beaches near Melbourne to explore.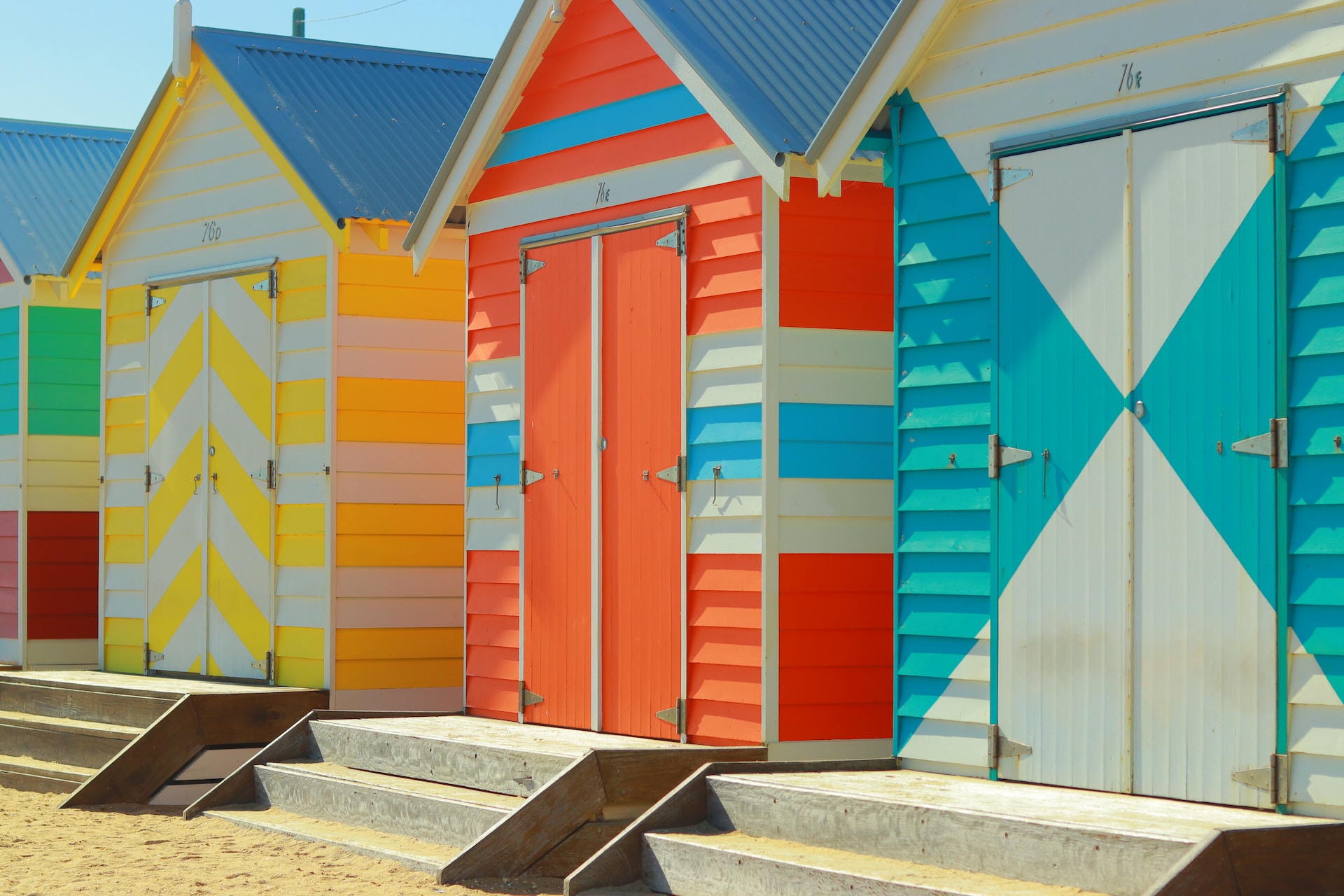 5. Visit Galleries and Museums 
Expand your knowledge and visit one of Melbourne's galleries and museums with general entry being free. They include: 
National Gallery of Victoria (NGV) International and Australia

 
The NGV has more than 75,000 works and there are two galleries – one curates international art and the other Australian art.   
At the international gallery, you can admire the water wall entrance and the stained-glass ceiling in the Great Hall. Their permanent exhibitions include Rembrandt, Picasso and Tiepolo and the gallery has hosted exhibitions showcasing Van Gogh, Monet, Andy Warhol and Ai Weiwei.   
At the Australian gallery, the Ian Potter Centre gallery has a huge range of Aboriginal and Australian artworks.  
Australian Centre of Contemporary Art (ACCA)

 
The ACCA is a leading centre for contemporary art. It houses many free exhibitions as well as being a hub for lectures, performances and educational programs.  
Science Gallery Melbourne

 
Melbourne's one and only science gallery brings science, art and innovation together.  The front walls are embedded with over 200 digital bricks which are 200 LED screens that change to form art.  
 Australian Centre for the Moving Image (ACMI)

 
The ACMI showcases the world of film, television and digital media. ACMI has a mix of free interactive exhibitions on offer as well as their own cinemas where you can watch classic and contemporary films.   
6. Relax inside the Royal Botanic Gardens 
Melbourne's Royal Botanic Gardens is conveniently located in the middle of the city and entry is free. 
The gardens are a relaxing place to study, hang out with friends and learn about conservation and horticulture. There are over 38 hectares of gardens to explore with over 8,500 species of plants from around the world. You will see rainforest plants, cacti, plants from California and Southern China and Rare and Threatened species from south-eastern Australia.  
If you want to get some exercise, go for a jog on the Tan Track that goes around the Botanic Gardens.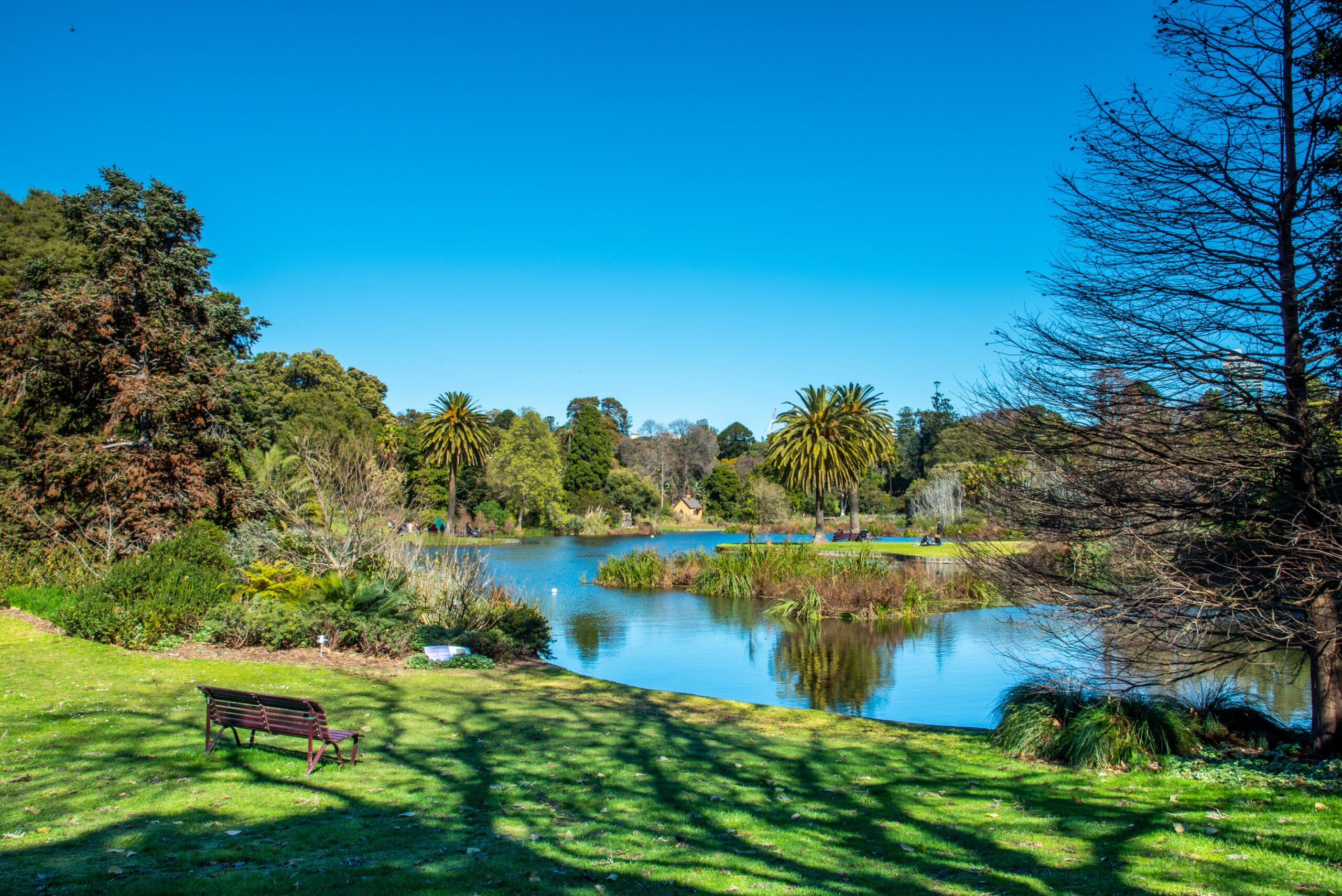 7. Register for local community events 
Community events create a sense of belonging. They are a great way to meet new friends and learn new skills. The local communities in Melbourne host a large range of different events from food workshops to dancing and yoga. Many of the events are free or low-cost. 
8. Admire street art 
Melbourne has many talented local artists, and their talents are displayed in the form of murals and graffiti art on the walls and footpaths of many streets and laneways. Follow a street art walk to see these vibrant works of art.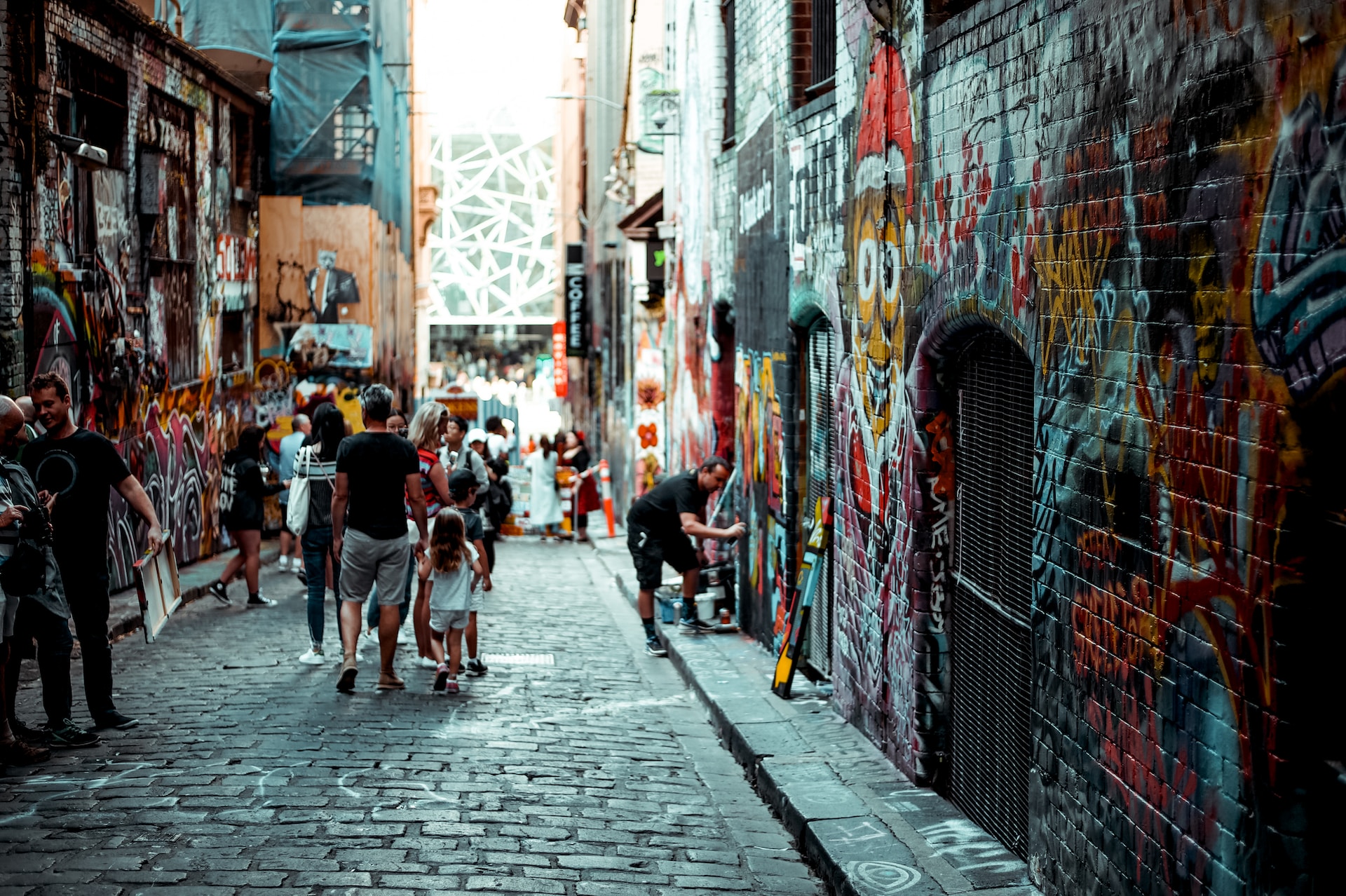 9. Walk along the Yarra River 
The Yarra River has many walking tracks with natural beauty and views of the city skyline. Trails include: 
Main Yarra Trail – 33km and best to travel by cycling. 

 

Capital City Trail – 29km and you will see Melbourne's cultural and entertainment hubs such as the Victorian Arts Centre and the Royal Botanic Gardens.

 

Dights Falls Loop Trail – 5km and starts from Kanes Bridge to the Dights Falls Lookout. 

 
Check out more trails along the Yarra River.  
10. Expand your knowledge at the State Library of Victoria 
The State Library of Victoria has historical collections of more than 5 million books, artworks and special exhibitions. There are library tours and talks with authors and historians. Step inside their historic Dome Reading Room or the impressive Ian Potter Queen's Hall for a session of reading and studying. The Library also has over 200,000 free e-books that you can read online.  
Also check out the Library at the Dock which is a public library that also hosts events such as table tennis competitions, Taichi classes and comedy stand-up nights.