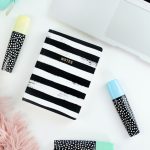 As a result of COVID-19, students have started to study online in Australia or from overseas, like never before.
Although this mode of study does require self-discipline and good time management skills, there are plenty of reasons why our students love it too!
"It was less costly and less time consuming. In China I can just live in my home and I don't need to pay the rent. For now, the only thing I need to do is open my laptop and attend the class, so it takes me just a few seconds which is quite convenient." – Francine Li, Foundation Studies Program, China
Here are five tips to help you make the most out of your online study experience:
1. Set up a study space that works for you
As tempting as it might be to roll over in bed in the morning and grab your laptop, it's almost guaranteed that the result won't be productive.
It's important to designate a study zone with a desk or table and chair that's separate from your 'relaxing' zones. It can be a desk area in your bedroom or even a section of your dining table that you dedicate to your study.
A few key tips for organising your desk space:
Make it functional – clear any clutter on your desk and try to maximise natural lighting. Calculate your ideal desk height and use an ergonomic chair if possible.
Make it personal – create a space that you actually want to spend time in, think inspirational pinboard, posters, indoor plants etc.
Minimise distractions – Set yourself some ground rules i.e. phone has to be kept on silent and you're not allowed to check personal emails or social media during study time.
Clear your digital workspace – Try to keep files organised via a system of folders and subfolders on your desktop. Your main folders could be your subjects, and several subfolders dedicated to assessments, readings and other documents.
If you're interested to learn more on how to set up the perfect study space, you can read our blog here.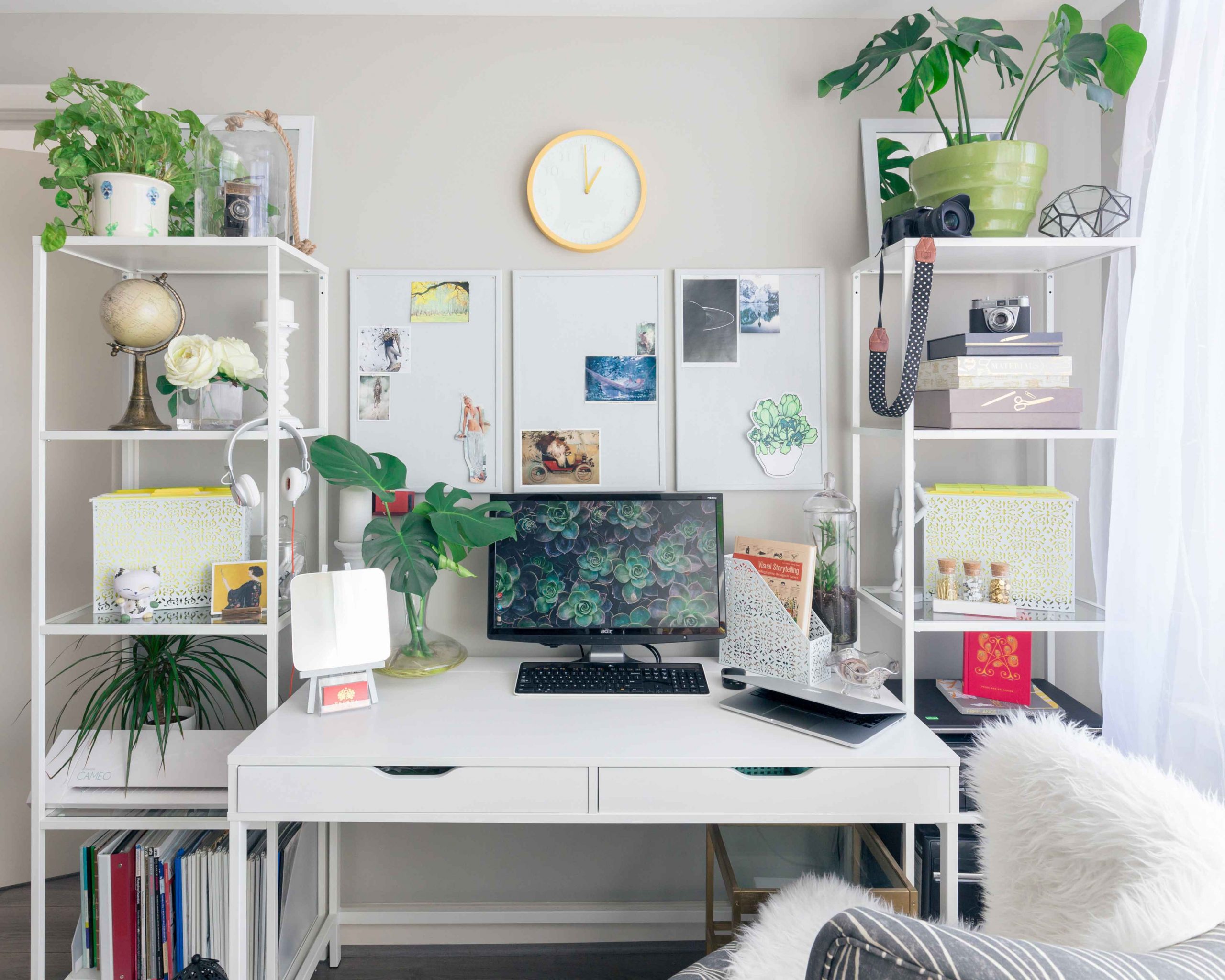 2. Practice time management
The flexibility to create your own schedule is a great benefit of studying online. But, it also requires you to stay on top of your schedule and manage your time well.
Here are a few useful tips:
Read your subject outline at the start of the semester and mark any assignments on a study calendar so you can plan ahead.
Create a weekly schedule that you follow, including a to-do list, with certain hours each week dedicated to reading, watching lectures, completing assignments, and participating in forums.
When working on your assignments, try time-blocking, and allot yourself a certain amount of time for each task before moving on to the next one. You can even try setting a timer to keep yourself accountable.
3. Actively participate
By interacting and asking questions, you're going to get much more out of your online experience and acquire a deeper level of learning. Our teachers at the College are really responsive and happy to help you with any question you may have; you just have to ask.
The best places to ask questions include:
Live classes – this is a great opportunity to ask 'face-to-face' questions because it allows for livelier interactions and gives you a chance to ask any follow-up questions you might have.
Chat with your peers – our teachers will help you connect with your classmates. It might be via Zoom or a WhatsApp group. This is a great way to make friends and chat about class work. And if you're feeling shy, you can use the chat function during your class to ask the teacher a question or participate in a discussion.
Student Services team – the College's support team is there to help you with a variety of questions and issues, not just the academic ones.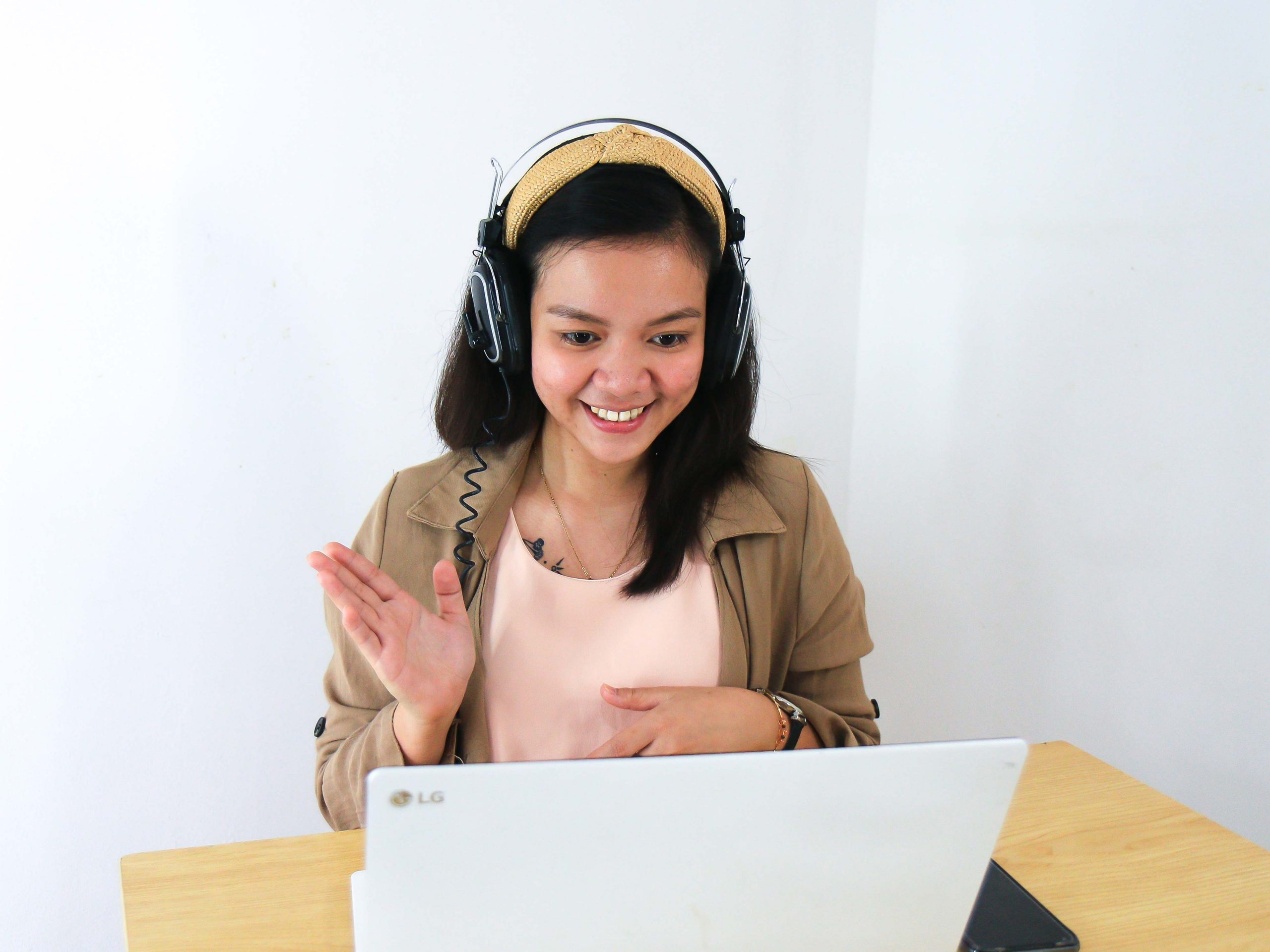 4. Study smarter, not harder
Are you a morning person who is at their most productive early in the day? Or a night owl who is able to concentrate better in the evenings?
Knowing how and when you study at your best can help you plan an effective study schedule that reflects how you learn.
If you're struggling to be productive, there are also many great tried and tested study techniques that you can try. For example, the Pomodoro Technique is all about breaking down tasks and taking breaks to maintain your focus. Using mnemonic devices can be a great way to improve your memory retention. If you're more of a visual learner, creating concept maps, diagrams or infographics can help explain subject material in a way that you can better engage with.
5. Don't be afraid to ask for help
Online studying takes a little adapting to – but you're not alone.
There are many services available at the College that will help you thrive when studying online.
These include:
Self-directed learning, and the discipline it requires, is an achievement. So, don't forget to celebrate your milestones and successes. You've earned it!
There are so many dedicated services and resources if you chose to study online in Australia or from overseas! Be in the know and find out more about how online study works at the University of Adelaide College.