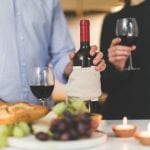 A career in wine. Not only is it actually a thing but it's really starting to gain traction, especially among international students looking to study in Australia.
A Bachelor of Viticulture and Oenology (the study of winemaking) is a four-year undergraduate degree offered at the University of Adelaide. Enrolments in the course have been growing and the University of Adelaide College have now launched a pathway program to this degree, making it even easier to turn your wine-making dream into a fruitful reality.
Of course, everyone loves wine, but why are so many students flocking to Adelaide to study winemaking?
Looking at Adelaide's geographical location and considering the wider industry landscape, a few key reasons emerge for this very palatable trend.
Adelaide is to winemakers what Silicon Valley is to tech start-ups
If you want to work in an IT start-up, it's a good idea to go and learn from the best in Silicon Valley. For actors, Hollywood is 'the place to be'. If you want to make wine your career, then Adelaide is one of the world's best locations to study. And for good reason.
South Australia (SA) is responsible for almost 50% of wine production in the entire country. The state is responsible for producing world-renowned brands including Penfolds Grange, Jacob's Creek, Hardys and Wolf Blass. The diverse climates and soils within SA allow a huge variety of grapes to be grown. Students can sample Clare Valley Rieslings or a Barossa Valley Shiraz straight off the vineyard and learn first-hand from growers themselves.
The economics of wine
There's a big-picture reason why students are turning to viticulture. It's a matter of economics. The wine industry is heading back into a growth period, and people across the world are beginning to take interest. 
According to a report published this year by Zion Market Research, the global wine market was valued at approximately US$302.02 billion in 2017. This is expected to generate revenue of around US$423.59 billion by the end of 2023.
One of the rapid growth areas for wine production is the Asia Pacific region. There's a huge demand for local wine production in China, India and other growing economies. In fact, in 2016, China overtook the United States to become the biggest buyer of Australian wine. Trends in wine production however show people in China increasingly want to drink good quality, locally-produced wine – about 80 % of wine consumed there is now made domestically.
Young and savvy wine aficionados from China and other countries in the region are finding a place for themselves in an exciting growth industry. They're setting themselves up to do what they love in a region where they can learn from the best in the business, increasing their chances of securing work when they graduate.
World-class facilities at the University of Adelaide
Students are drawn to the high quality of courses and research facilities on offer at the University of Adelaide.
The masters, diplomas and bachelor degrees at this university are the most comprehensive of their kind in Australia. The Australian Research Council (ARC) Training Centre for Innovative Wine Production is also based on the Waite campus, so students can access the latest research and most advanced academic staff in this area of science. In fact, 70% of Australian wine research is conducted at the Waite campus. Students also have the unique opportunity to work in the state-of-the-art Hickinbotham Roseworthy Wine Science Laboratory.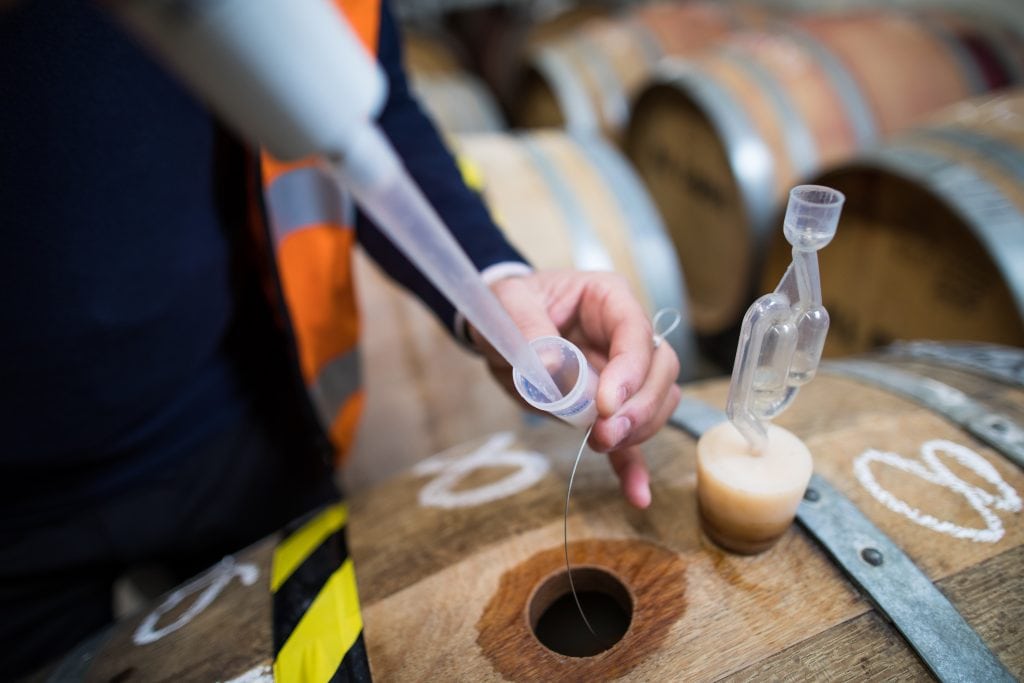 Keen to find out more. Wine not?
So, aside for a passion for wine and winemaking, what is involved in becoming a successful winemaker. And how do you get started?
Studying viticulture is not all glamour and walking through vineyards at sunset. Students commit to a rigorous academic curriculum that provides a solid understanding of microbiology, plant biochemistry, physics, earth sciences, fermentation and management of soil and water resources.
It's hard but rewarding work, and as a graduate you'll leave as a fully-trained winemaker or viticulturist, ready to make wine, grow grapes and manage your own winery or vineyard.
For locals who have graduated from school fulfilling the standard requirements, then applying for a BA in Viticulture and Oenology at University of Adelaide is simple. Talk with Student Services to find out more.
If you're an international student wanting to come to Australia, or a local student who missed out on initial entry requirements, don't worry. There is now a pathway available to reach your goal of studying viticulture at University of Adelaide.
The University of Adelaide College offers a Foundation Studies Course and a Degree Transfer Program, both of which offer direct pathways into a Bachelor of Viticulture and Oenology at University of Adelaide.
The Foundation Studies Program
This program is perfect for international students who need to practice language and study skills before enrolling in a course at the University of Adelaide. You will study five subjects over two semesters that are relevant to your chosen degree, plus you learn essential skills such as academic English.
When you successfully complete your Foundation Studies Program, you can begin the first year of a Bachelor of Viticulture and Oenology at University of Adelaide.
The Degree Transfer Program
This program provides the fastest possible pathway to a bachelor's degree at the University of Adelaide, for those who aren't eligible for direct entry. Upon successful completion, you're guaranteed entry straight into the second year of a Bachelor of Viticulture and Oenology at University of Adelaide.