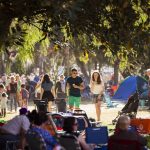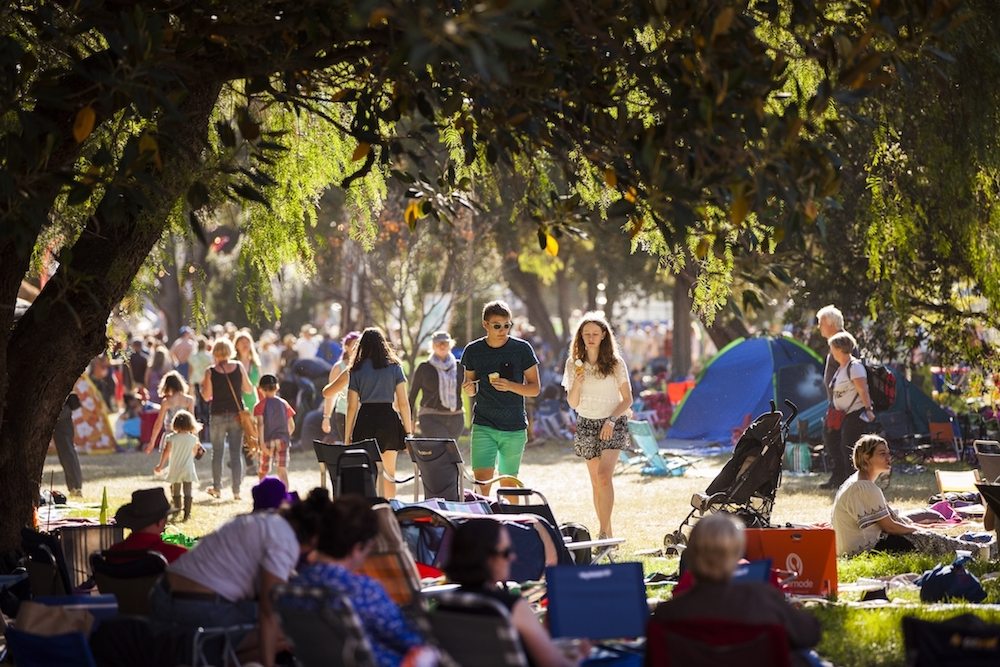 Whether you're staying in town or planning an escape, there's an abundance of fantastic events to choose from over the October long weekend in Adelaide.
Weekend Getaway Ideas
If you love indie rock, blues, country and folk, then you'd be crazy to miss the Semaphore Music Festival, running from the 29th of September to the 2nd of October. Their incredible line-up presents a huge range of talented musicians from nearby and all over Australia. Held at many venues across the town, what better way to spend a few days than listening to some soulful tunes in a small-town pub with a whiskey in hand.
If you're more inclined towards food than tunes, head to the Ceduna Oyster Festival, also running all weekend. Kicking off with a Saturday opening parade, the festival will involve art exhibitions, music, carnival rides, workshops and of course – lots of oysters. Don't miss the signature event, the Oyster Shuck, and Eat Competition!
Adelaide: Friday 29th
If you're staying in town and you want to fill your Adelaide weekend with some lively discussions, head to one of the many panels being held by Open State festival. Topics covered include forensic science, the future of the media and running a creative business.
For those of you aged 25 or under with any interest in film, you should get involved in the Australian International Youth Film Festival. With loads of workshops and screenings all over town, the festival runs from the 27th to the 1st. Check out all the Friday night screenings here.
The best gig in town on Friday night will be the unique collaboration between seminal Aussie rock band Regurgitator, German/Australian musician Seja, and Chinese guzheng player Mindy Meng Wang. The trio will be coming together just for OzAsia Festival, and together they're reinventing the classic 1967 album The Velvet Underground & Nico produced by Andy Warhol. Starting 6 pm at the Space Theatre, this is an event not to miss.
Saturday 30th
After a leisurely breakfast at one of Adelaide's many excellent cafes, you should take advantage of your final chance to see the fabulous exhibition of works by renowned Australian artist Margaret Dodd, titled "This Woman is Not a Car," at the Lion Arts Centre in North Terrace.
For those with a green thumb, you might consider heading over to the Noarlinga community garden exchange. Participants are invited to bring along seeds to swap.
If you're in the mood for some epic afternoon theatre go and check out "Hotel", an OzAsia festival Australian premiere and five-hour production in two parts by Singapore's Wild Rice Theatre. This multi-generational drama about Singapore's colonial history has received 5-star reviews, so don't miss its last performance.
For a delicious variety of Asian street food and free entertainment, head to the Lucky Dumpling Market on Saturday night. Then, if you feel like a gig, don't miss the world premiere of South Korea/Arnhem Land. This incredible OzAsia Festival event will bring together Yolngu manikay (song) tradition from Arnhem Land, and South Korean p'ansori 'street opera', in a unique fusion of music.
Sunday 1st
Today is a good day for eating. Between 10 am to 3pm at Victoria Square, you can head down to Indofest to sample some delicious Indonesian cuisine, check out some contemporary and traditional dance and performance or do a cooking workshop.
For a little day-trip, head to "Afternoon Delights" at Shottesbrooke winery in McLarenvale. With live music, wine tasting, food trucks and activities for kids, it's sure to be a lovely way to spend the first day of October.
Don't miss the Moon Lantern Festival, held on Sunday Evening. Graze on some delicious food from Adelaide's food trucks while you watch the Lantern Parade, performances and more.
Monday 2nd
You'll probably be pretty exhausted by now, so why not relax and go check out some of OzAsia Festival's films? You can catch critically acclaimed Diamond Island at 12pm, or Chinese documentary film Factory Youth at 2pm, both at Adelaide Festival Centre.
If you've got the stomach for it, don't miss the family-friendly Bug-Eating Expo held by Open State Festival.
Or, for those in the mood for political debate, head to the 3:30 pm discussion between journalists Benjamin Law and Madeleine O'Dea on the avant-garde in contemporary China.