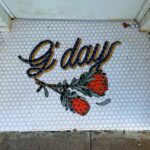 What comes to mind when you think about Australia?
Beaches? Hot weather? Kangaroos and Koalas? Shrimps on the BBQ?
Are there any words you hear Australians using a lot that you do not understand?
Here's your guide to Australian culture and slang.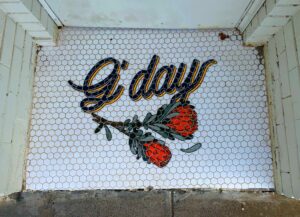 AUSTRALIAN CULTURE
Question: Does Australia have a lot of beaches?
Answer: Yes.
Australia is a continent, with 50,000km of coastline and 10,000 beaches. If you go to one beach a day, it will take you 27 years to visit all of them!
Most of the country receives more than 3,000 hours of sunshine a year. Get those swimmers and sunscreen ready! Australians love the beach and enjoy surfing, fishing, kayaking and relaxing on the sand throughout the year.
Question: Is Australia culturally diverse?
Answer: Yes.
In the past, people believed most Australians were Caucasian / Westerners. This belief derived from a history of British colonisation in the 18th century.
The first people in Australia were the Aborigines and Aboriginal culture dates back more than 60,000 years. Indigenous culture is increasingly recognised and highly respected and valued. Aborigines have a strong connection with the land enriched by song, dance and storytelling through art.
Today, 1 in 4 Australians are born overseas and have made Australia their home. Over 20% of Australians speak a language other than English at home. Over 200 different languages and dialects are spoken here.
Immigration has resulted in a variety of cultural events being celebrated and a wide range of cuisines being available nationally. In Australia, people from all over the world have opportunities to become friends and learn new perspectives.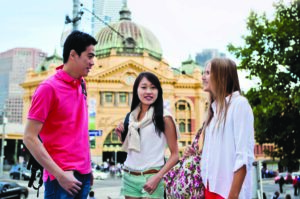 Question: Are Australians very friendly?
Answer: Yes.
Australians are very friendly people and can establish relationships quickly. They can greet someone they just met with the word 'mate' or say 'How ya going, mate?' to strangers. Aussies prefer being more informal and greet each other by their first name. In university, students often greet their lecturers by their first name.
Australians have an easy going, 'can do' attitude. They often say 'No worries, mate' which means to put aside your worries and appreciate the good things in front of you right now.
Question: Do Australians have kangaroos and koalas in their backyards?
Answer: Yes and No.
More than 85% of Australians live near the coast and not in rural or outback areas. Capital cities are urbanised so finding Australian marsupials in the backyard here is rare, although there is no shortage of wildlife such as possums, cockatoos and kookaburras that you will see as you walk through the streets. However, further outside cities and in rural regions and the outback, you will see unique mammals and birds such as kangaroos. Koalas tend to live in national parks.
Question: What do Australians value?
Everyone should get a 'fair go'.
Australians believe all people should have access to education and achieve success through talent and hard work and not favouritism or social hierarchy.
Equality 
Australians place importance on equality and working together. They value unity over individual achievements. Australians are modest about their accomplishments and those who boast about their achievements are not respected.
The Outdoors
Australia is blessed with natural beauty. You can dive at the Great Barrier Reef, climb mountains, trek through rainforests, swim in lakes and under waterfalls or have a picnic with friends in beautiful gardens with harbour views. With sunny weather for most of the year, being outdoors is a joy you cannot miss.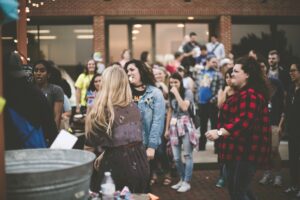 Sport
Australia is a sporting nation. Many Australians exercise and participate in sport at least once a week. We host many sporting events such as the Australian Open (tennis) and surfing championships. Every city has great sporting facilities and parks to access. On the weekend, you will find people cycling, swimming, playing basketball, cricket, and soccer as well as many other sporting activities.
Food
Australia grows most of its natural produce, so people have access to fresh fruit, vegetables as well as meat all year long. Celebrating with friends and family with food is an integral part of Australian culture. There are many cafes and restaurants as well as beautiful parks and gardens to gather with your friends for a picnic or BBQ.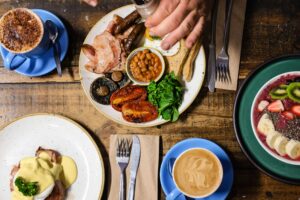 AUSSIE SLANG
The main language in Australia is English, but like many countries, there is slang words and phrases. You will find that Aussies like to shorten words. Don't worry, Australians are friendly and are willing to 'translate' slang words if you do not understand them.
Here are some common Aussie phrases and their meanings.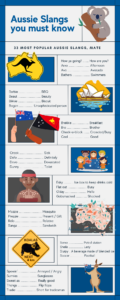 These are just a selection of common slang words. You may like to learn more Australian slang words.
At the University of Adelaide College, we want to make sure you know what it's all about and how you can help yourself and find the right support to make the most of your overseas experience. Our student services team are happy to help you adjust to life here.